WE HAVE A DELIVERY SYSTEM
LOCATED IN THE EAST & WEST AREA OF OTTAWA.
(It will be close to Elmvale & Carlingwood Shopping Centers)
On WEDNESDAY & SATURDAY
MORNINGS
for order placed in advance.
FREE DELIVERY
(for $50.00 before taxes)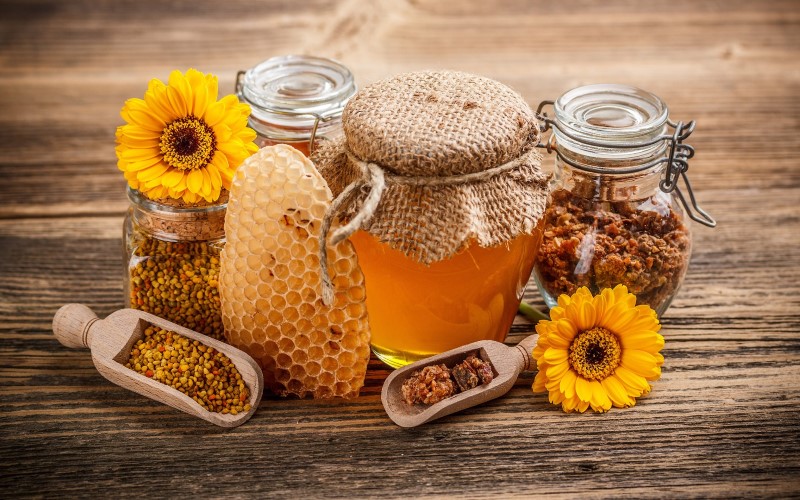 FANTASTIC BEE GIFTS FOR
HOLIDAYS,
AND
BIRTHDAYS!
NATURAL PRODUCTS
Starting at
ONLY $19.95
And many more!



Wild Apple Blossom Organic Honey
in

 

mini cute hexagonal jars

 

(55g)
–

 

Wedding Guests


–

 

Birthday Guests


–

 

Conferences

 

(For ladies,

 

Natural Products

)
 ——- Please take note ——-

We

 

DO NOT

 

take any

 

payments


(charge on credit card)
TILL

 

the order is

 

READY

 

to

 

SHIP

.
We then destroy the

 

CREDIT CARD


number and

 

INFO

.

Your beloved Beesweet team 🙂
Our Story – The Beginning
Hi there! My name is Priscilla Carreau Lachance and my husband is Jean Lachance.  I started my business in 1998 to be able to support myself.  I started to work as a beekeeper in 1997, and was encouraged to start selling our honey at the retail level. I began to experiment in making various products from the beehive, such as beeswax, pollen, propolis and honey.  I read several books on the subject and found that beehive products are not just NATURAL, but can also BOOST THE IMMUNE SYSTEM, and in some case, even HELP HEALING SOME SKIN PROBLEMS.
At first I tried to sell honey in stores and supermarkets at wholesale price; but later I found it better to go directly to the customers at various shopping centers in Ottawa. I became the BEE LADY, I did bees on wheels for 15 years. With the help of my family, we regularly visited 8 locations in the region : Ottawa, Cornwall, and other country events: such as the Glengarry Highland Games in Maxville, and many others. Our business is expanding. We are selling directly from the FARM, ONLINE & we also provide a DELIVERY SERVICE in the EAST & WEST of OTTAWA region.
Bee Farm/Ferme Apicole
I AM also a BEEKEEPER, and keep colonies of bees in my backyard.  Therefore, all our products are made at our farm.  Our honey is local and very much Canadian. It comes from WILD FLOWER SOURCES only.
FARM GATE STORE/MAGASIN CHAMPÊTRE 
We have a self-serve store at the bee farm, where customers can come any time to get their fresh supply of honey, propolis, pollen honey & skin care products (fresh royal jelly and fresh bee pollen please ordered in advance). 
We are LOCATED at:  
1729 FRASER RD. MOOSE CREEK, ONTARIO. ( for GPS: K0C 1W0)
If you have any questions (e.g. shipping details, or cost) please follow this link to get your answers : 
IF YOU LIKE our products please feel free to WRITE A REVIEW for each or your favorite products. The 'Write a Review' button can be found at the bottom of the page whenever you click on any specific product.
If there are any mistakes, we are sorry for any inconveniences. If you have any problems please feel free to contact us at :
613-538-2337 (leave a message) OR sales@beesweetontario.com